WHAT WE DO
"The four elements for a superior design is adopt to the weather and earth , to use good material, exquisite craft"—Book of Diverse Crafts.
The design ideas only conform to the changes of the times; conform to the laws of nature; be familiar with the technology of materials; and master exquisite skills, then it is possible to design good works.
We hope to create an objective and material oriented position to respect the characteristics of the project. A balanced study of the interaction of indoor and architectural, experience, details, material, shape, furniture, art and lighting, rather than design for the design. We hope that every work is "warm and artistic".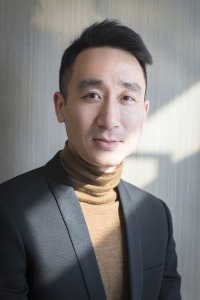 PURΞ(P9), founded by Mr. Zhou Xiaorui, is a building interior design company based on Shanghai's culture, creativity and diversity, which is based on Shanghai, China. Pu Jiu design provides international architectural, interior, graphic, furniture and product design services. Company projects are distributed in many different fields, because of our diversity, participation in different areas of design projects, the impact of distinct cultures has enhanced our design philosophy: to create a modern design with the idea of internationalization and non-single thinking.